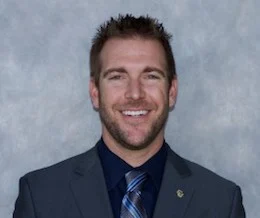 Dr Joseph R. Gherardi DDS
Joseph R. Gherardi, DDS was born and raised in Albuquerque. He attended Gonzaga University and the University of New Mexico. After graduating Suma Cum Laude from the UNM, he went on to receive his DDS from the University of Colorado, School of Dental Medicine.
A dental degree is not the only thing he found while at the University of Colorado in Denver. During his time in Colorado, he met and married his lovely wife. They are both avid sports fans, especially when it comes to football and Lobo basketball. And whether it is skiing, fishing, hiking, or photography they love to spend time in the mountains. His wife Tiffany and him have 3 amazing kids.
Joseph R. Gherardi, DDS is active in the New Mexico Dental Association. He is currently the Albuquerque trustee to the state association as well as the chairperson of the New Dentist Committee.
He loves the diversity that general dentistry brings each and every day. He particularly enjoys meeting and working with patients to resolve their restorative, preventative, cosmetic, and surgical dental needs with the highest quality and personal attention. He also offers clear orthodontic aligner therapy, dental implant placement, and sleep apnea treatment. He has and still is constantly attending more continuing education to expand his field and knowledge. His goal is to offer practical solutions as your lifelong dentist and for generations of families to come..
We Serve Patients from the following nearby Cities and Communities:
Albuquerque NM • Rio Rancho NM • Bernalillo NM • Los Lunas NM • Belen NM Santa Fe NM • Edgewood NM • Santa Rosa NM • Grants NM