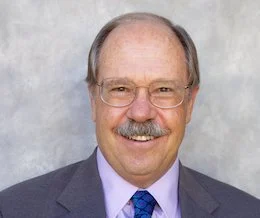 Dr. Robert J Gherardi, DDS
is a native of Albuquerque, New Mexico and received his undergraduate degree from the University of New Mexico in Pharmacy. After working one year as a pharmacist, he attended Oregon Health Sciences University in Portland and received his DMD degree with honors in 1980. Dr. Gherardi started his dental practice in Albuquerque in July of 1980 and stayed in that location until moving to our current location in September 2020.
In 2019 Dr. Gherardi was honored to receive the New Mexico Dental Association "Medal of Distinction". The highest honor the dental association can bestow upon a member.
Robert J. Gherardi, DMD has been very active in the Dental Association, both locally and nationally, over the years.
He has served as president of the Albuquerque District Dental Association, president of the New Mexico Dental Association, as well as many other positions.
Dr. Gherardi also served as a delegate from New Mexico to the American Dental Association and served on the American Dental Association's Council on Dental Therapeutics.
He is a fellow of the Academy of General Dentistry, the American College of Dentists, and the International College of Dentists, the Pierre Fauchard Academy and the Academy of Dentistry International.
He has served two terms on the New Mexico Board of Dental Health Care and is an examiner for the Western Regional Examining Board, which examines dentists for licensure in numerous states.
Dr. Gherardi's areas of interest in dentistry restorative care, full mouth rehabilitation, cosmetic dentistry, with a special interest in orthodontics and treatment of TMJ disorders. He is also very interested in oral pathology and using his background in pharmacy for dental therapeutics.
Dr. Gherardi has been married 44 years and has 2 grown children and 5 grandchildren.
We Serve Patients from the following nearby Cities and Communities:
Albuquerque NM • Rio Rancho NM • Bernalillo NM • Los Lunas NM • Belen NM Santa Fe NM • Edgewood NM • Santa Rosa NM • Grants NM